Patient Photos

These are photos of the wonderful patients that we see each day. Caution: May cause a cuteness overload.

Medical Photos

These are some interesting medical photos we've taken.

In Memory Of...

As much as we would like to save every patient, that's not always possible. Here we have a memorial album for those that have passed over the rainbow bridge.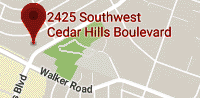 Find Us With Google Maps


11876 SW Beaverton-Hillsdale Highway
Beaverton, OR 97005

Tel: (503) 646-6101
Email: NWExoticPetVet@hotmail.com
Copyright © 2011 - All Rights Reserved - Northwest Exotic Pet Vet, LLC
Template by Susan's Web Services andOS Templates